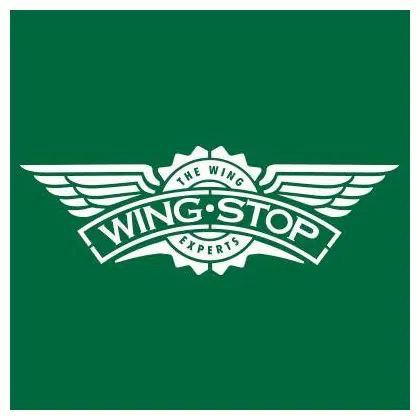 WingStop Keto Menu
The Wingstop Keto menu is one thing…Tasty.  Flavor is their calling card. Lucky for all the keto types out there, even their low carb offerings are full of flavor.
WingStop is an American based chain. The restaurants are themed around aviation, but pre jet plane era. Designed for a nostalgic feeling, the chain started out in Garland TX back in 1994.
Wingstop started to do franchising in 1998. They have now grown to more than 1000 locations. They went public in 2015, but that didn't seem to affect their quality, or those boom boom flavors.
According to Wikipedia, as of June 2018, Wingstop has locations in the United States, United Kingdom, Australia, Saudi Arabia, Indonesia, Malaysia, Mexico, Panama, Russia, Singapore, Colombia, and United Arab Emirates.  Wingstop claims a location in France is coming soon.
Many of the Wingstop sauces are not keto. This is what you have to be very careful of. The only keto friendly sauce we could find is the hot sauce.
As far as seasoning mixes, only the Cajun is keto cool.
Even though this makes the choices slim, it doesn't mean it's not tasty and worth a meal. Flavor is the name of their game on the Wingstop keto menu.
Our Top Recommended Keto Meal Choice at WingStop
8 classic bone in wings with ½ hot sauce and ½ Cajun seasoning, celery and carrot sticks on the side.
WingStop Low Carb Meats
Classic bone in naked chicken wings
Vegetables for Keto Dieters at WingStop
Celery Sticks
Keto Friendly Seasoning at WingStop
Cajun Seasoning
Sauces for Low Carb Dieters
Hot Sauce
What to Drink to Stay in Ketosis at WingStop
Water
Unsweetened Tea
The WingStop keto menu is short but sweet, or should I say spicy. Another place you go when you have a craving, or if you are out and about and they are the only game in town. They can satisfy that itch.
If you like these tips and would like to get more tips, endless recipes, and lots of inspiration, then come to our free website and sign up for our mailing list. https://RockThatKeto.com .
Act! Don't React!
Have a Happy, Healthy Day
Livtar
Previous:    Wendys Keto Menu                                                      Next:   Zaxby's Keto Menu
You might also like: Keto at Buffalo Wild Wings