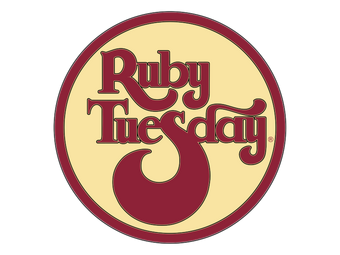 Keto at Ruby Tuesday
The menu for keto at Ruby Tuesday is really big. It's almost like they designed it for us.
This chain was founded by some college kids back in 1972. A man who owned some pizza shops, gave a $10,000 grant to a student. He raised another $10k from some buddies, and the rest is history.
And yes, it was named after the Rolling Stones song of the same name. Which is why I start singing that song everytime I drive by one of these.
They have had some ups and downs because they were heavily located in Malls. Malls have been steadily decreasing in popularity, so the customers just stopped coming in.
But for our keto purposes, keto at Ruby Tuesday couldn't be better. There are around 20 meat items on the menu, along with plenty of veggies and a big salad bar.
You could eat here for days and days and never have the same thing twice.
All their meats come plain, meaning not marinated. That means you can order anything on the menu without the sauce. It opens the whole menu to our low carb desires.
Top Keto Friendly Dish at Ruby Tuesday
Blackened tilapia grilled zucchini on the side.
Ruby Tuesdays Meats for Keto Dieters
Grilled tilapia
Beef hamburger patty
Grilled shrimp
Blackened tilapia
Turkey burger patty
Blackened fish
Grilled chicken
Steak all cuts
Salmon
Grilled lobster tail
Chicken Bella no (no sauce)
Bison patty
Turkey burger patty
Low Carb Cheeses
White cheddar cheese
Blue cheese
Cheddar cheese
Keto Compatible Vegetables at Ruby Tuesday
Avocado
Sautéed portabella mushrooms
Steamed broccoli
Grilled zucchini
Ruby Tuesdays Low Carb Salad Bar
Baby spinach
Banana peppers
Field greens
Iceberg lettuce
Grape tomatoes
Hard boiled chopped egg
Romaine lettuce
Shredded kale
Artichoke hearts
Broccoli
Bell pepper
Mushrooms
Black olives
Diced cucumber
Sunflower seeds
Celery
Blue cheese
Diced ham
Diced chicken
Tuna salad
Cheddar cheese
Parmesan cheese
Ruby Tuesday Low Carb Sauce Options
Red wine vinegar
Olive oil
Beverages for Keto Diets
Water
Unsweetened Tea
The ability to eat keto at Ruby Tuesday is fantastic news if you live near one. It's a keto paradise.
If you like these tips and would like to get more tips, endless recipes, and lots of inspiration, then come to our free website and sign up for our mailing list. https://RockThatKeto.com .
Act! Don't React!
Have a Happy, Healthy Day
Livtar
Previous: Romano's Macaroni Grill Keto                                                      Next:   Low Carb at Shoneys